This year it will be part of Sydney Craft Week, a festival run by the Australian Design Centre whose aim is to showcase the exceptional quality of contemporary craft, with 'Play' the theme for this year.
All teapots are hand made by potters from around Australia, who can choose to enter up to three teapots, with prizes on offer.
Categories include The Supreme Teapot – Best in Show (sponsor Walkers Ceramics); The Australian Archaeology Teapot (sponsor Comber Consultants); The HorTEAculture Teapot – All Things Botanical (sponsor Keane Ceramics); The Animalia Teapot (sponsor Gleebooks); Pour – The Most Functional Teapot (sponsor Kerrie Lowe Gallery); and The People's Choice (votes are collected during the show and the winner announced on the final day; sponsor Nerada Tea).
Catch The Sydney Teapot Show at Kerrie Lowe Gallery, a fixture at the North end of King Street in Newtown since the early 90s, specialising in ceramics.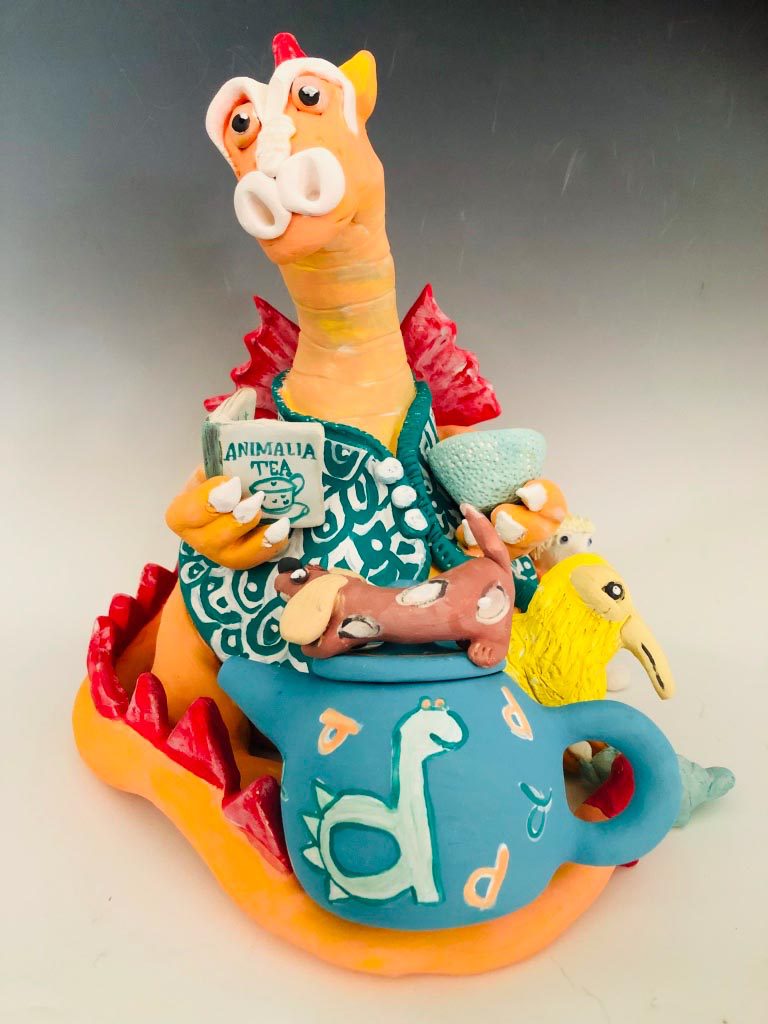 "We are delighted to once again present the Teapot Show. It's a great opportunity for the ceramics community to exercise their imagination, creativity and skills to form an object that will gladden the heart of tea drinkers," Kerrie said.
Composer Alan Holley will open the show on Friday, September 27, 6-8pm.
For further info, call Kerrie or Elisabeth on 9550 4433 or 0431 390 880.